Why Buy
from Us?
Freshness

We harvest the Mistletoe direct from our own Mistletoe orchards and Dispatch our Mistletoe on the SAME DAY it's Picked. This ensures we supply the Freshest Mistletoe.

Experience

Mistletoe runs in our blood, our family has been supplying mistletoe for over 50 years. We have been selling online for over a Decade and have become quite the experts. See our Blog for our TV Appearances

Price

We are Mistletoe Farmers not Middlemen, thus we are able to supply direct & keep our prices the lowest on the web. Find it cheaper online & we will beat it, no-one has so far!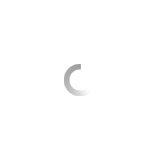 Looking for a Romantic Christmas Gift?
We include a handwritten Christmas Card with every order. Add your own message during checkout
KissMe Mistletoe is the UK's leading Mistletoe & Holly company providing high quality Christmas decorations at competitive prices. Our company is unique because we source the fresh decorations from our Own Orchards - making it possible to supply the freshest product at the lowest price. As well as selling online we have an extensive network of florists, wedding planners, supermarkets & Organic shops that due to our reputation choose us time and time again.
Best Price Guarantee
If you find an Equivalent Product Online Cheaper we will beat that price - No-one has so far!
Delivery Information
Our online shop accepts deliveries in November and December - but we can provide products all year round. If you want products out of season Please contact us for information. 
Outside UK or Urgent Products
Please contact us if you require mistletoe urgently or want it to be shipped outside the UK 
Who's Talking About Us